AISC's 10th Annual Conference 2023
Join us for our 10th annual conference in 2023!!
We are back to in-person conferences, this time in Olds, Alberta on March 7th and 8th, 2023 at the Olds College!
A variety of sessions focused on invasive species as well as certified pesticide applicator credits will be offered. This is the first in-person event since 2019 - we hope to see you there!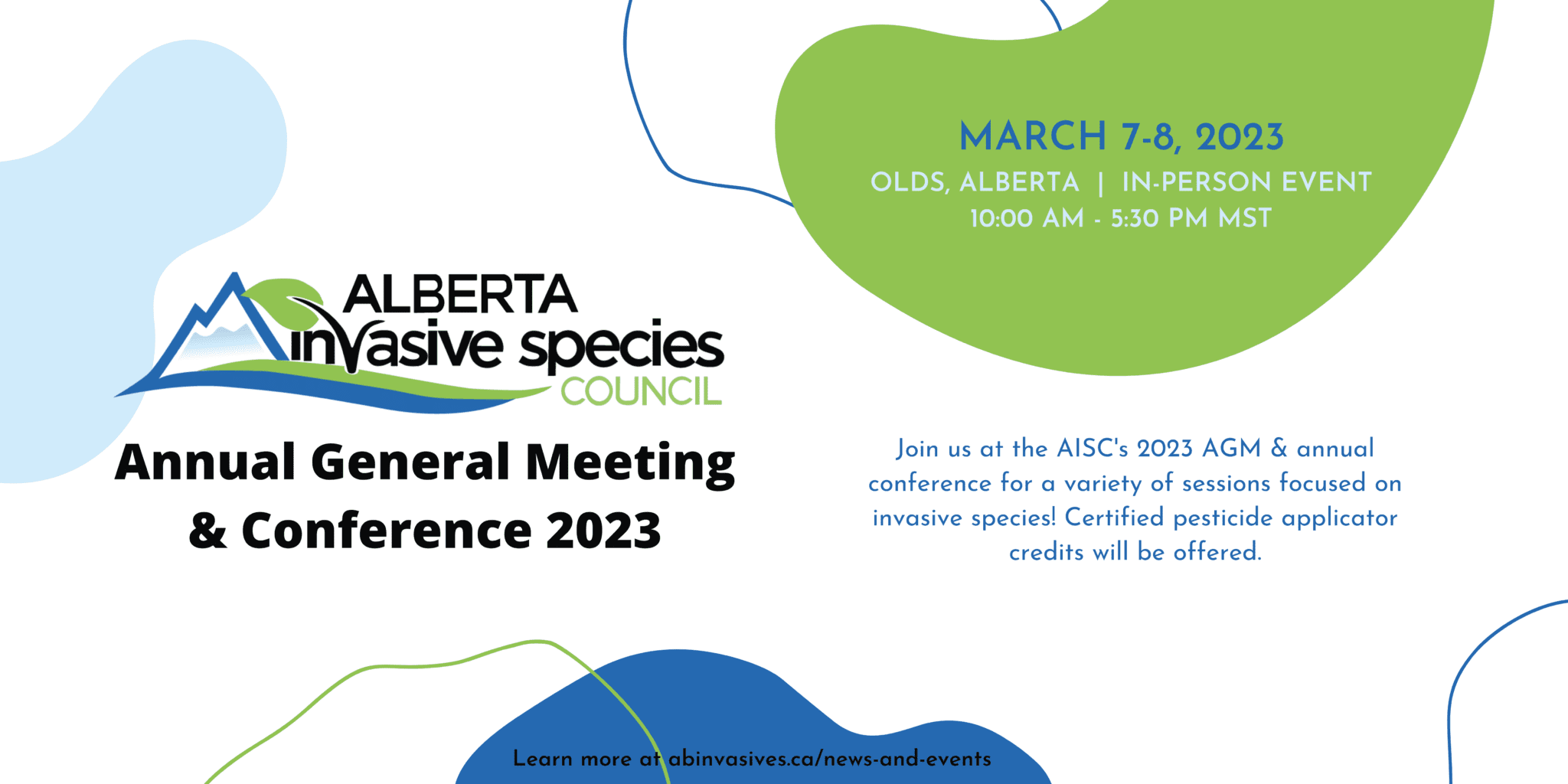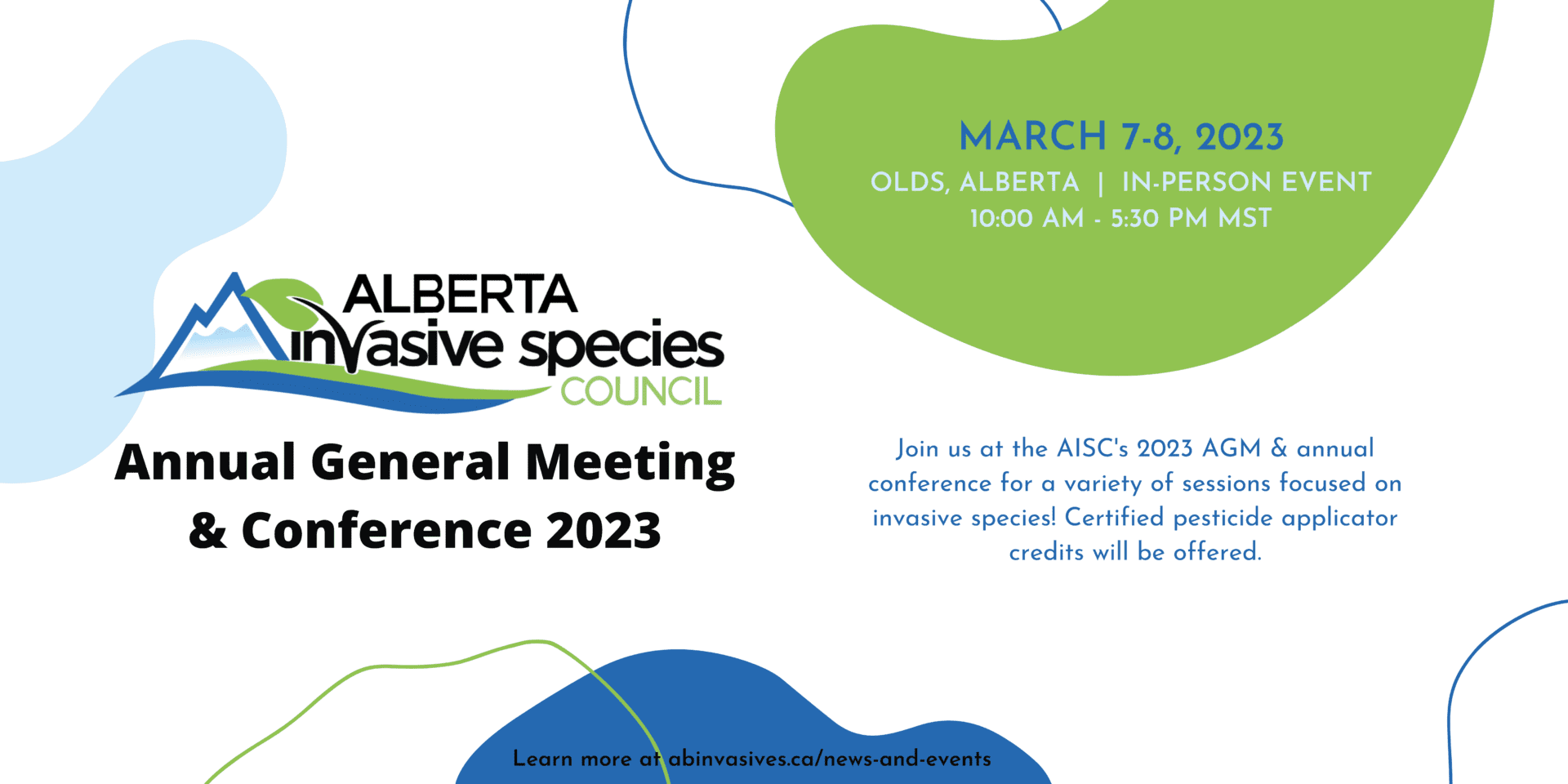 Conference details:
Conference Location: Alumni Room at the Olds College of Agriculture and Technology at 4500 50 Street in Olds, AB.
Parking: Please park in Visitor Lot D (see map of Olds College below) and follow the AISC Conference signs to the Alumni Room.
Hotels: Rooms have been blocked out from March 6-8, 2023 at the Best Western Olds Hotel (across the street from Olds College) for $125.99+tax/night. Please call Best Western Olds Hotel at 403-556-5900 to book using the group code AISC2023 or the group name Alberta Invasive Species Council.
Food: Breaks and meal service is provided throughout the conference and included in the registration fee.
Field Trip: We are offering a Brewery Tour and Sampling of the Olds College Brewery on March 7th at 5:30PM! It will be a quick 30 minutes to learn about the beer-making process and sample some of their offerings. UPDATE: Brewery Tour is FULL!
Media: Get social! Be sure to follow what attendees are chatting about on our Facebook page and Twitter accounts @ABinvasives. Add #AISC2023 to your posts and please tag AISC!
We CAN'T WAIT to see you there!
Please review the material below prior to the AGM
Nomination Applications for AISC Director 2023
Government of Alberta (x2)
Other Government (x2)
Industry (x2)
Big THANK YOU to our Conference Sponsors!